Today my family and I were fortunate enough to have the opportunity to go to LEGO KidsFest at the San Jose Convention Center and I have to say without hesitation I have never seen as many LEGO bricks under one roof in my life. It truly was a wonderland of building, from the incredible artwork done by Master Builder to the freestyle artwork of children. As you can imagine the kids were in sensory overload resulting in the first hour being spent stopping and going between areas. With three kids under six, we definitely had our hands full, but divided and allowed the interests of both sets to be fullfiled.
The girls were super excited about the LEGO Friends section. For those of you who aren't aware LEGO has been offering for the Friends section since 2012 as a girl themed line. The line includes unique "mini" dolls and the girls loved them. I think "Santa" will be including some for them to enjoy, this Christmas. I'd say we spent nearly an hour playing in the make believe LEGO brick constructed soda shop and mansion, building dolls and chatting about the nice decor. They even had little tiny lipsticks and pets, LEGO Friends is definitely a detail oriented line and I was really happy that it was highlighted, so that Lily and Ariana got the opportunity to check it out.
For Luke at two years old thankfully they had Duplo area that also had a similar brick pile only as many of you know with much bigger sized bricks. When in the other areas we really had to watch him because he like some of the other young ones there wanted to "taste" the colorful bricks at each station. Along with the pile there were several areas of fun build with Duplo activities. And well they had super cute hats and we had to get one for him so he could look so cute too. He wouldn't wear it long enough to snap a nice candid shot but I couldn't resist forcing him into the hat for a bit.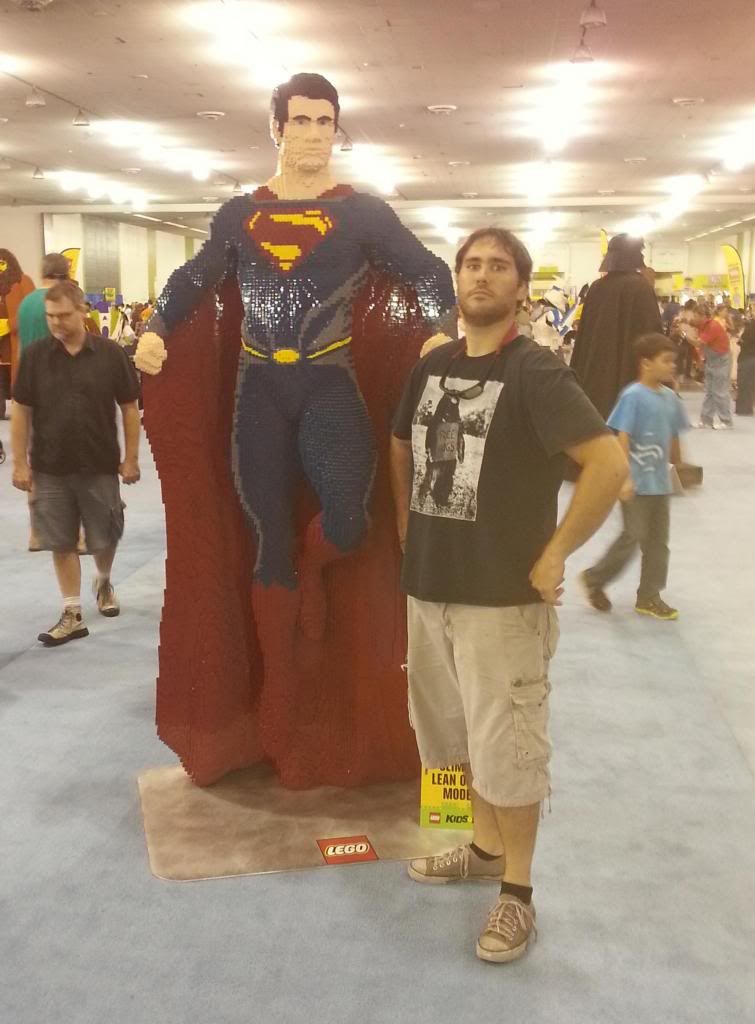 The thing that really drew my husband and I, in were the amazing sculptures done entirely in LEGO bricks. The Master Builders are amazing and we took a little bit of video to give you a glimpse into the experience, but if you get a chance you have to see them in person.
One of the master builders let me know how they get so detailed and perfect, as you can expect lots of time and planning. LEGO has a 3D building software available free for those who are interested to do small 3D LEGO brick designs called LEGO Digital Designer. I am going to see if I can sculpt something, in the near future so stay tuned for updates.
LEGO KidsFest's next stop is in Portland, Oregon October 11-13th, if you get the opportunity to go it, I highly recommend it. If your not a West Coast native here is a direct link so you can find out when the nearest one is coming your way: LEGO KidsFest.